Due to Covid 19 the studio is closed and all of our classes and privates will be taught online at this time. Sign up and pay for classes either via our bank account 01 0370 0103314 00 or via your credit card through the website or you can use exisiting class credit. You can still contact us through the website or email office@pilatescentre.co.nz with any questions. When you have signed and paid for a class we will email you with the zoom link and instructions how to join your class. Classes cost $20 per class, $144 for 8 classes, $90 for a one hour private session.
---
Booking in for classes is easy using your phone or tablet through our MINDBODY app. Click the orange button. You will be able to book and pay for classes and see your pre booked clasess and private sessions.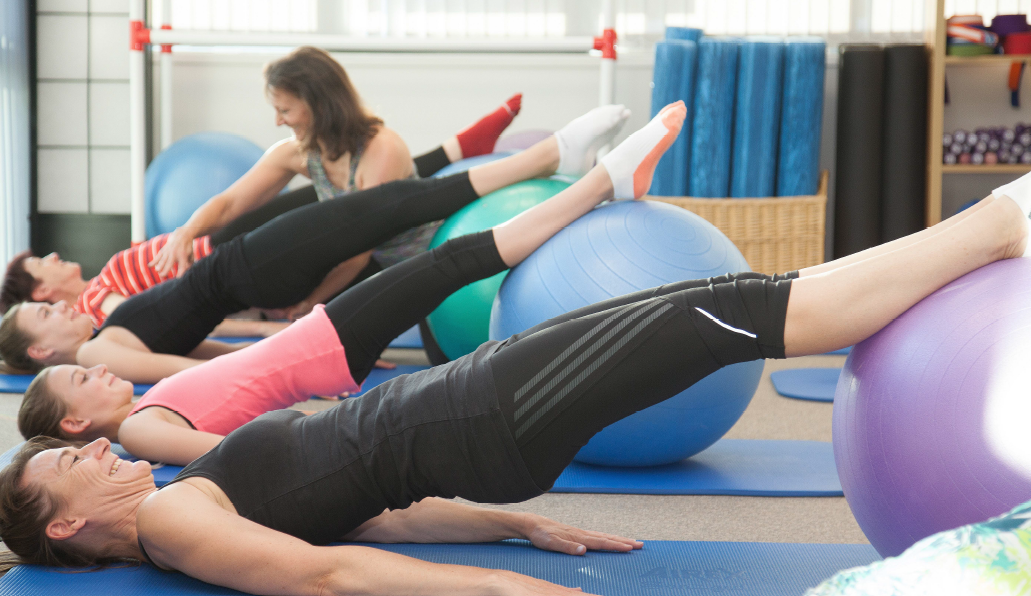 Core Principles
---
A basic matwork class teaching breathing and good movement skills. Slow paced, suitable for beginners and for rehabilitation from injury.
4.30pm Monday, 5pm Wednesday, 10.30am Thursday
Mat Classes
---
MAT LEVEL 1
for Pilates improvers, or clients new to Pilates but with previous movement experience, eg, yoga or dance
12pm Monday, 4.30pm Tuesday, 6pm Wednesday, 7am Friday, 10am Friday
MAT LEVEL 2
for a full Pilates workout
5.30pm Tuesday, 12pm Wednesday, 12pm Friday
MAT LEVEL 2 PLUS TONING
a level 2 workout plus resistance with bands and handweights
5.30pm Monday
OPEN MAT
suitable for level 1 and 2 . This class focuses on technique and movement progressions with options to progress or regress all exercises
5.30pm Thursday, 9am Saturday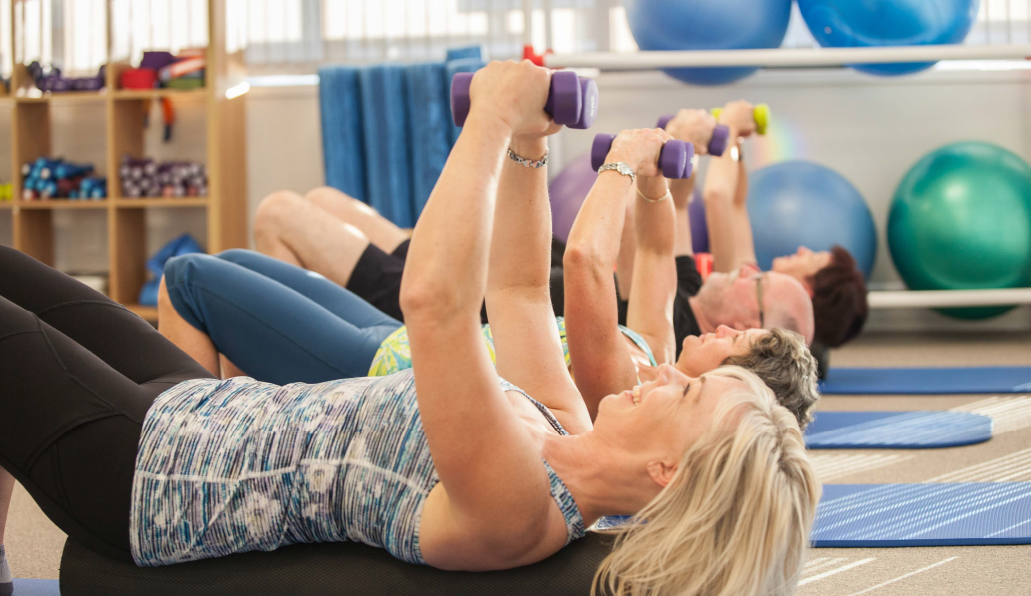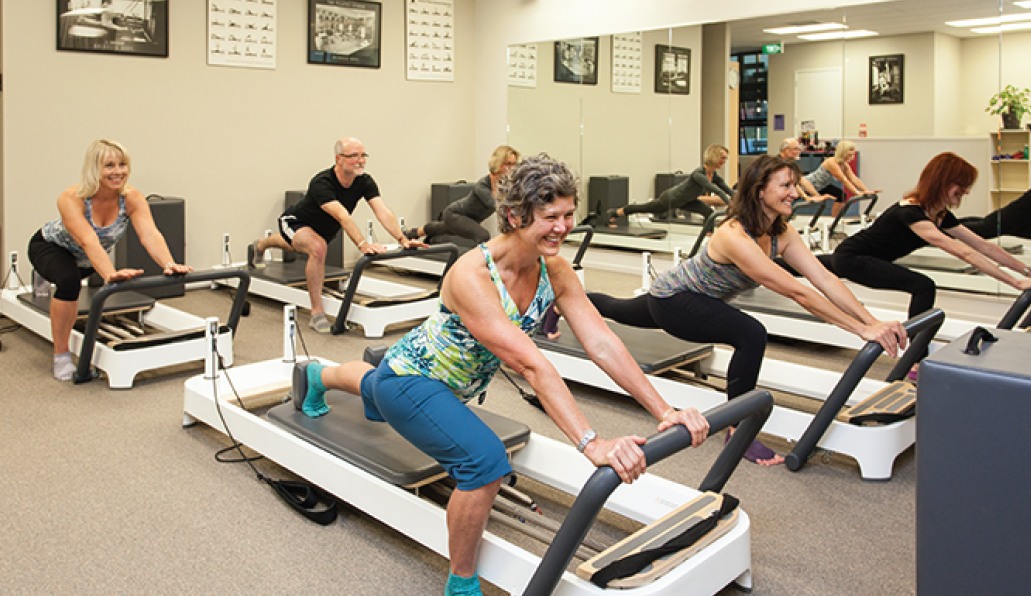 Reformer classes
---
INTRO REFORMER
beginner level reformer workout for those familiar with Pilates but new to reformer
12pm and 6pm Wednesday
REFORMER LEVEL 1
for Pilates reformer improvers
6.30pm Tuesday, 5pm Wednesday, 12pm Thursday
REFORMER LEVEL 2
a full Pilates reformer workout
12pm Monday, 5pm Monday, 12pm Tuesday, 5.30pm Tuesday
OPEN REFORMER
suitable for level 1 and 2. This class focuses on movement technique and progressions and gives options to progress or regress all exercises
9am Wednesday, 5.30pm Thursday
Bone builders
---
(LEVEL 1 AND 2)
a reformer class for older adults and those with osteoporosis that have already had some Pilates exeperience (a private session is recommended). The class is designed to improve posture, increase strength and build bone density.
10am Monday level 2, 11am Monday level 1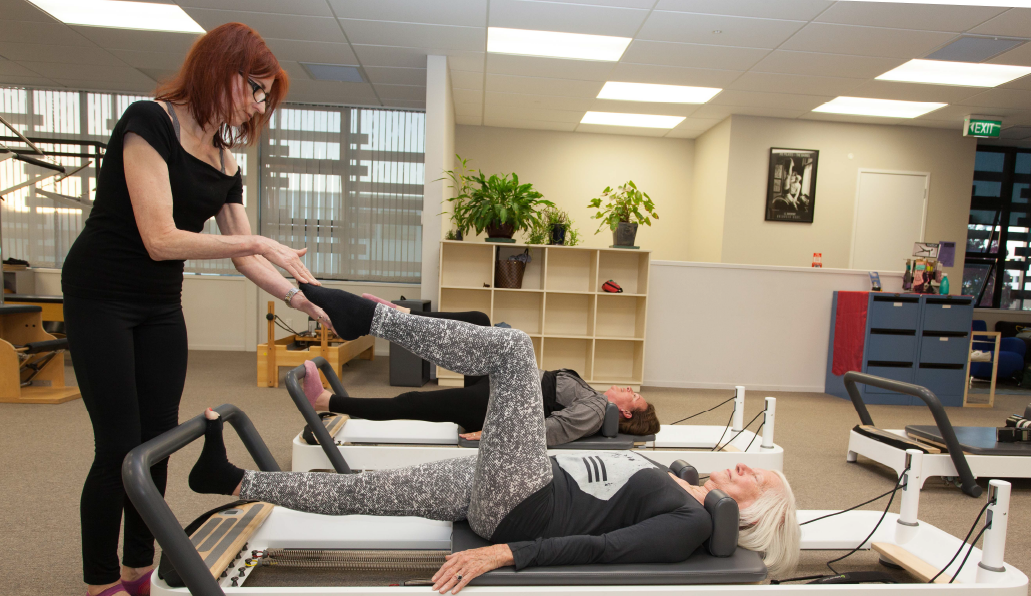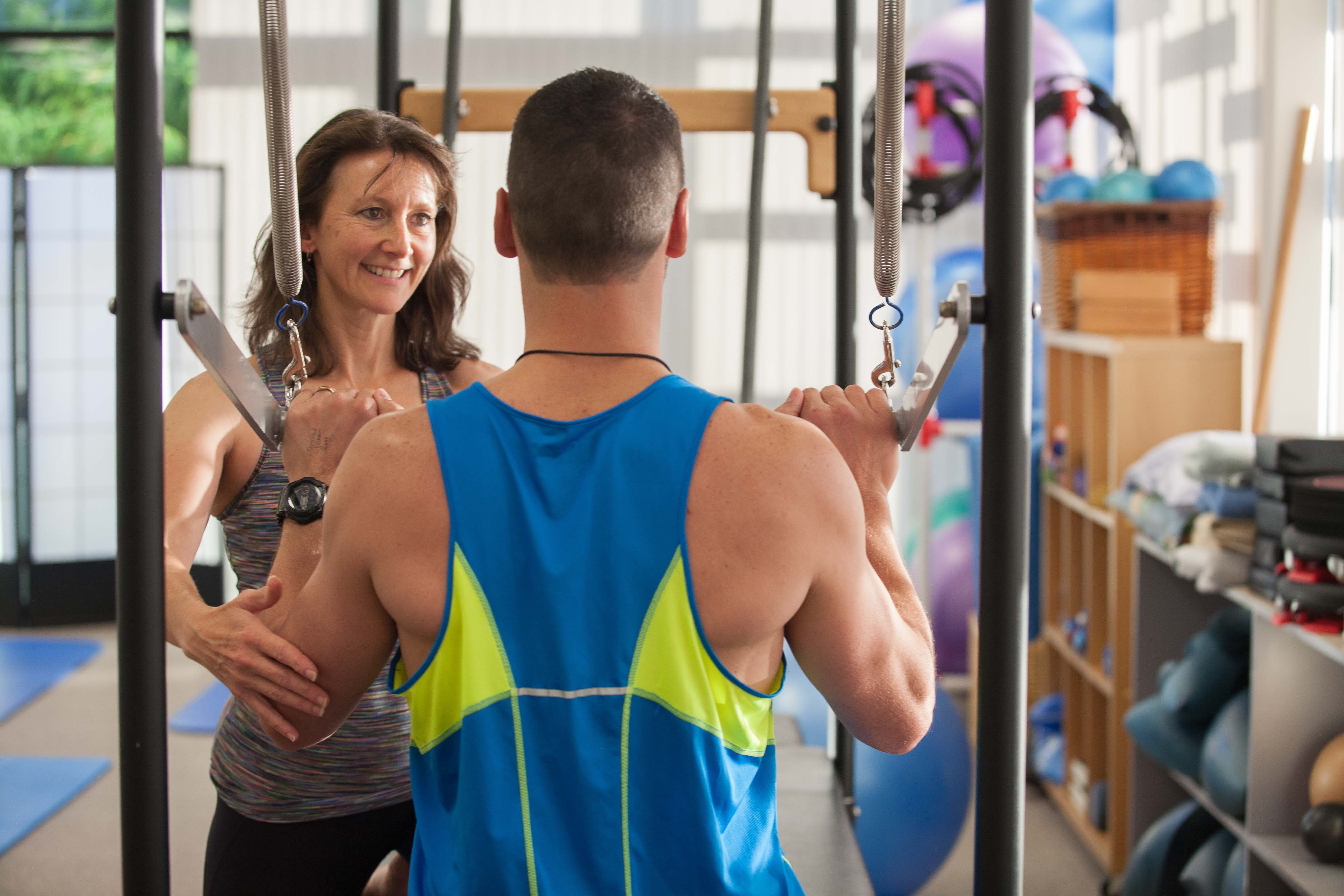 Private, Semi-Private, Small group
---
A private session is a one on one hour with a qualified instructor who will assess your movement and discuss with you what your goals are. Perhaps you want a restorative relaxing session, or a way to get your body back in shape after having your baby, or to improve your athletic performance, or to increase your strength and balance as you get older, or of course just to have an enjoyable Pilates workout (always a good goal!)
A semi-private is an opportunity to share a session with one or two friends, or your partner. You will enjoy learning Pilates together and this can be a way of reducing the cost of a private if you like more individual attention. Ask a friend to book in with you and share the cost of a private session.
These sessions utilize the full complement of Pilates equipment so you will benefit from working on the trapeze table, reformer, ladder barrel and multi chair.
Private sessions are by appointment with either one of our physiotherapists or one of our experienced qualified Pilates instructers
Group sessions are 7am Tuesday, 9am Tuesday, 10am Wednesday, 9.30am Thursday, 4.30pm Thursday, 10am Saturday